Natural Phytoestrogen Skin Care

Natural Phytoestrogen Skin Care
Use Pueraria Mirifica Face Serum Daily
To Support Healthy Aging And Nourish
The Skin In An All-Natural Way*

To Support Healthy Aging And Nourish
The Skin In An All-Natural Way*

Pueraria Mirifica is a tropical Thai plant also known as Kwao Krua Kao. For hundreds of years, local women have been using this natural wonder to promote youthfulness and enhance their feminine power.*
Modern scientific studies have suggested quite a few potential benefits of phytoestrogens for the skin:*
Restore and preserve skin moisture*

Increased skin elasticity and firmness*

Improved wrinkle depth and pore size*

Rejuvenation of aged and damaged skin*
All of these potential effects are based on the herb's unique blend of natural phytoestrogens—plant-based compounds that naturally mimic the structure of female hormones.*
That's why Pueraria Mirifica is probably one of the best natural herbs for women, as it contains compounds that promote femininity on a chemical level!*


100% Money Back Guarantee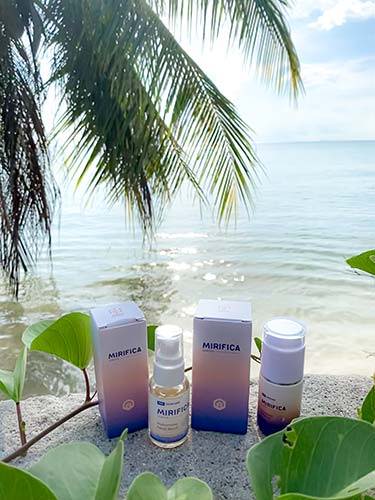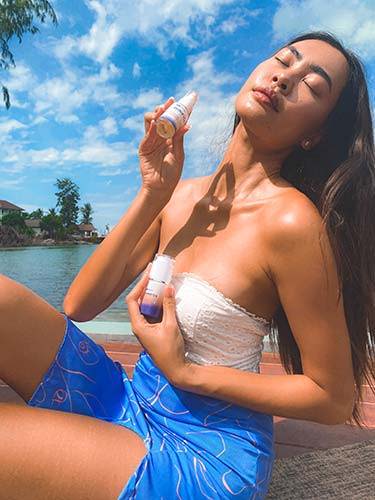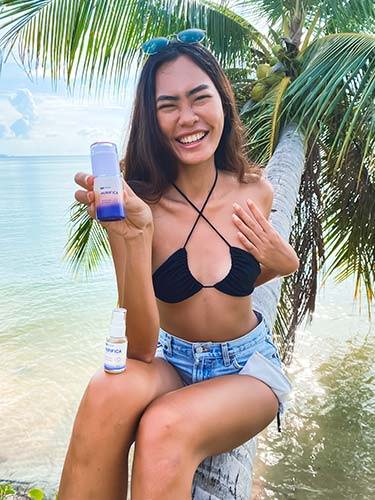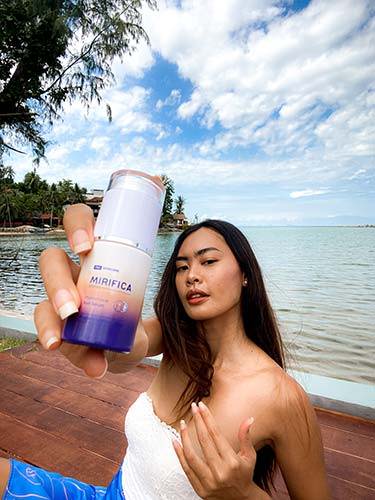 Written by
an anonymous user
on
Customer Reviews
based on reviews
There are no customer reviews yet.
Thank you for submitting your review. Once it is approved, your review will show up in the list of reviews.
Submitting your review failed. Please try again.

WHAT IS PUERARIA MIRIFICA
Pueraria Mirifica has been a staple component of traditional Thai medicine since ancient times.


Natives used it to rejuvenate the body and restore vital power.


This tropical herb has a unique bouquet of over 17 phytoestrogens, natural compounds that mimic the structure of the female hormone estrogen*.


As a result, Pueraria Mirifica is able to help support youthful hormonal balance.*


Modern studies have suggested numerous potential benefits of estrogen for skin health, beauty and to support bone strength*.


Some papers even reported that Pueraria Mirifica could be useful in reducing the symptoms of menopause.*


In the form of a facial serum, you can enjoy all the benefits of Pueraria Mirifica for your skin in the most cost-effective and gentle way possible.


You can find the links to these clinical studies in the "References" tab above.
| | |
| --- | --- |
| Specifications | 30ml |
| | |
| | |
| | |
| | Pueraria Mirifica extract |
| | |
| | |
| | GMO's, Fillers, Mineral Oil, Parabens, SLS, Preservatives, Artificial Colorings |
| | |
Lab Results
COA - Heavy Metals, Microbiology & Potency Report
Rzepecki, A. K., Murase, J. E., Juran, R., Fabi, S. G., & McLellan, B. N. (2019). Estrogen-deficient skin: The role of topical therapy. International journal of women's dermatology, 5(2), 85–90. doi:10.1016/j.ijwd.2019.01.001

Schmidt, J.B., Binder, M., Demschik, G., Bieglmayer, C., & Reiner, A. (1996). Treatment of skin aging with topical estrogens. International journal of dermatology, 35(9), 669-74.

Thornton M. J. (2013). Estrogens and aging skin. Dermato-crinology, 5(2), 264–270. doi:10.4161/derm.23872

Lamlertkittikul, S., & Chandeying, V. (2004). Efficacy and safety of Pueraria mirifica (Kwao Kruea Khao) for the treatment of vasomotor symptoms in perimenopausal women: Phase II Study. Journal of the Association of Thailand = Chotmaihet thangphaet, 87(1), 33-40.

Trisomboon, H., Malaivijitnond, S., Suzuki, J., Hamada, Y., Watanabe, G., & Taya, K. (2004). Long-term treatment effects of Pueraria mirifica phytoestrogens on parathyroid hormone and calcium levels in aged menopausal cynomolgus monkeys. The Journal of development, 50(6), 639-45.

Tiyasatkulkovit, W., Malaivijitnond, S., Charoenphandhu, N., Havill, L.M., Ford, A.L., & VandeBerg, J.L. (2014). Pueraria mirifica extract and puerarin enhance proliferation and expression of alkaline phosphatase and type I collagen in primary baboon osteoblasts. : international journal of phytotherapy, 21(12), 1498-503.

Okamura, S., Sawada, Y., Satoh, T., Sakamoto, H., Saito, Y., Sumino, H., ... & Sakamaki, T. (2008). Pueraria mirifica phytoestrogens improve dyslipidemia in postmenopausal women probably by activating estrogen receptor subtypes. The Tohoku journal of experimental, 216(4), 341-51.

Malaivijitnond, S. Front. Med. (2012) 6: 8. https://doi.org/10.1007/s11684-012-0184-8

Malaivijitnond, S. (2012). applications of phytoestrogens from the Thai herb Pueraria mirifica. Frontiers of, 6(1), 8-21.

WHAT DOES THE RESEARCH SAY?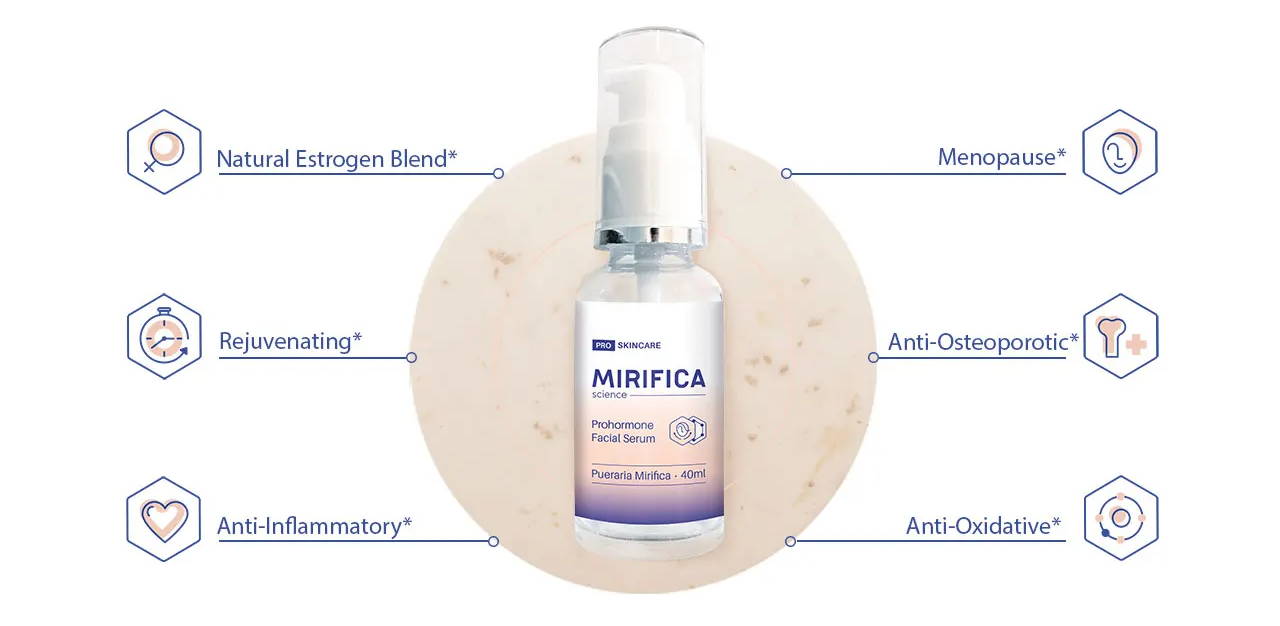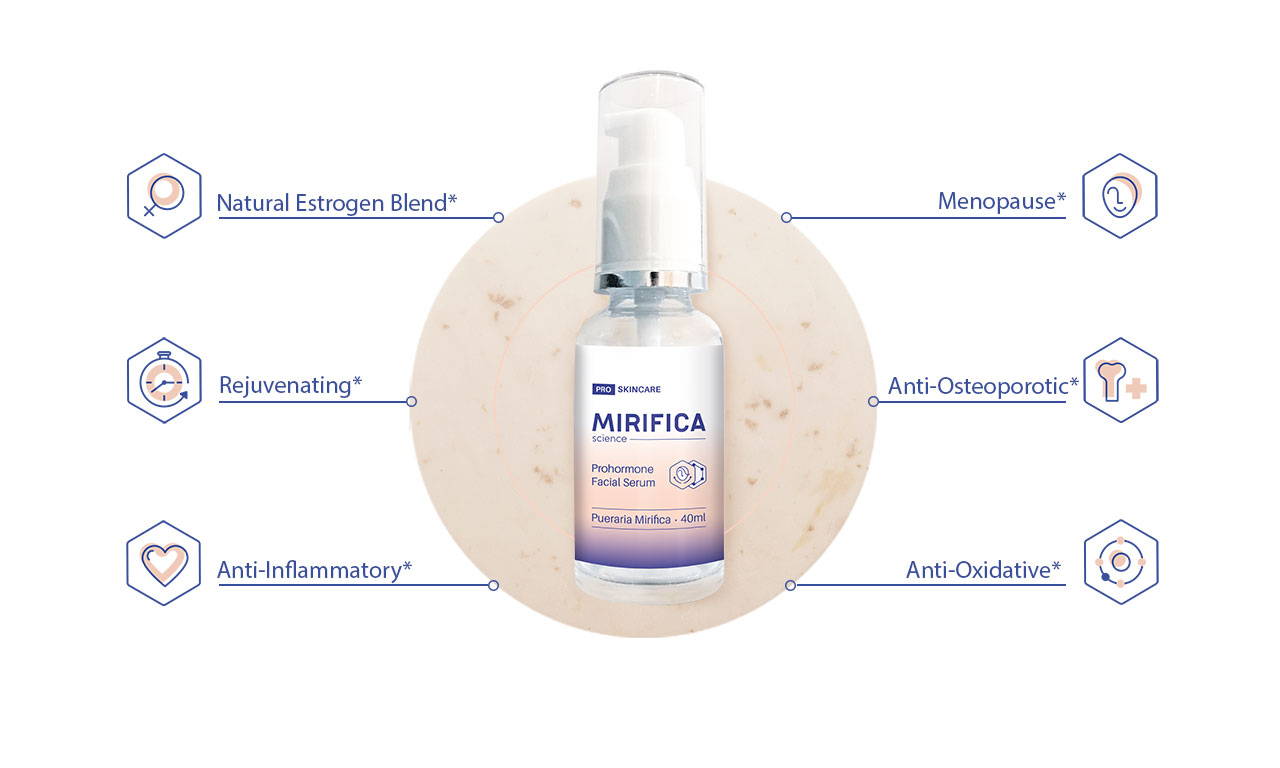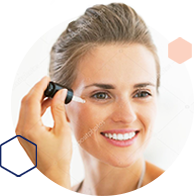 What Pueraria Mirifica Can Do for You?
The skin is one of the first parts of the body to suffer from aging. Dryness, loss of elasticity, appearance of fine wrinkles—all of these could be red flags for hormonal imbalance.*
Some women turn to estrogen replacement therapy (ERT), which is a complex medical strategy that has to be monitored by an experienced professional to avoid side effects. It's expensive, delicate, and usually comes with its own risks.*
Pueraria Mirifica contains over 17 natural compounds that mimic the structure of estrogens, These compounds help support healthy hormone levels in women in a gentle and safe way.*