Breast Enlargement without Surgery:
5 Methods and Their Effectiveness

Breast Enlargement without Surgery:
5 Methods and Their Effectiveness

Dreaming of strutting through streets with fuller breasts that turn heads? You have the surgical options to consider to achieve that quickly, but if you're kind of frightened thinking that someone would actually cut through your flesh and insert some plastic, or metal, or even your own fat tissues inside, then most probably you're thinking about natural methods of breast enlargement without surgery.
Well, you have plenty of selections to pick from. Here is a short list to start thinking about the safest and most convenient natural, non-invasive method for you.
Researchers have attributed a host of health benefits to Pueraria mirifica which help to contribute to naturally increasing breast size.

Researchers have attributed a host of health benefits to Pueraria mirifica which help to contribute to naturally increasing breast size.

GROCERY LIST INFOGRAPHIC
GROCERY LIST INFOGRAPHIC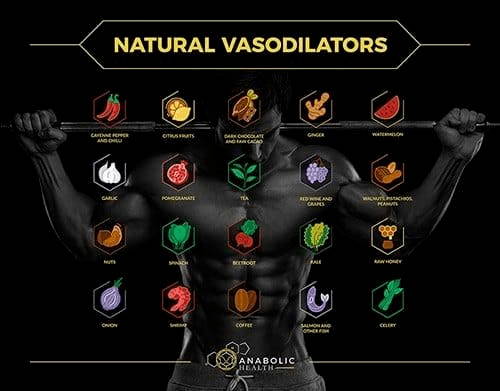 We designed this infographic to easier provide a summary.
​Download it by entering your email below and print it out, tape it to your fridge, or bring it to the supermarket when you do your weekly grocery shopping.

#1. Brava and Autologous Fat Transfer

#1. Brava and Autologous Fat Transfer


Not exactly 100% non-invasive, though not as invasive as traditional breast enlargement surgeries, Brava + fat grafting involves the use of the Brava device, a bra-like vacuum-based external tissue expander, and undergoing autologous fat injection.
Autologous refers to the kind of implant done using the patient's own cells or tissues. The minimally invasive Brava + fat grafting approach involves removing fat tissues from other parts of the body – thighs, buttocks, and belly – by liposuction.
In a study that sought to determine the effect of adding Brava expander before application of autologous fat grafting, researchers found that:
This combinatory approach leads to significantly larger breast augmentations.

It allows more graft placement.

It results in higher survival rates of grafts.

It has minimal graft complications and necrosis.
Benefits of this procedure include:
Use of the patient's own tissue rather than from a donor.

Fat is removed from where the patient does not like it to show in her body.
Disadvantages include:
Possibility of cancer growth in the treated area.

Some of the fat tissues may die – called necrosis – and cause symptoms such as pain, numbness, and bleeding.

It requires numerous sessions before breasts show enlargement.
Until Special Offer Expires

100% Money Back Guarantee



#2. Hormonal Breast Augmentation

#2. Hormonal Breast Augmentation


In normal breast development among women, the main regulators are the steroid hormones, growth hormone (GH), prolactin, estrogen and progesterone, and insulin-like growth factor 1 (IGF-1).
Naturally, these are the hormones that are considered in breast augmentation for non-invasive approaches using hormone treatments.
For instance, the effect of prolactin in the breast of rats was investigated. Results showed that a significant 3.4-fold increase in breast volume was noted by the fourth day of serum prolactin elevation.
Breast size was also investigated in relation to hormonal factors and body constitution in another study. Findings from the study revealed that breast size is:
Significantly positively correlated with weight, height, and body mass index.

Strongly positively correlated with current use of oral contraceptive.

Positively associated with IGF-1.

Significantly associated with high 17-beta-estradiol and progesterone levels and lower testosterone levels.

Significantly associated with high luteinizing and prolactin hormones.
Supporting part of these findings is another study involving the application of 17-beta-estradiol known to enhance IGF-1 expression.
In this study, an increase of approximately 75 mm in breast size was recorded in 21 women after 6 months of experimentation. The rest of the 45 women participants did not show a change in breast size.
The researchers concluded that the use of 17-beta-estradiol as a treatment should be stopped if IGF-1 levels did not increase after a month. If values increase, the treatment is considered successful and can be continued, the researchers added.
#3. 6 Exercises for Breast Enlargement

#3. 6 Exercises for Breast Enlargement


Exercises focusing on the back, the pectorals and shoulder muscles can help increase size, because these are exercises that can tone and firm the muscles behind the tissues of the breast.


Also promoting blood circulation, the Cobra Pose, alternatively called Bhujangasana, is a yoga posture that strengthens chest muscles.
Lie on your stomach, legs extended, toes flat on the floor, hands under your shoulder with palms touching the floor.

Lift your head together with your chest with eyes looking in front. Hold the pose for 30 seconds. Return to the original position.

Do this three times.


Pushups target the pectoral muscles. If the standard pushup is a bit challenging to do, try dropping to your knees.
On a plank position, put your two hands on the floor with a distance between them slightly wider than your shoulders.

Bend yourself to lower your body down. Go as far as your chest can get near the floor. Then extend your arms to return to the original plank position.

Do as many reps as you can.


Plank exercise strengthens the spine and abdominal muscles. There are different versions of this type of exercise.
For the plank reach under, focus on your chest muscles while engaged.
On a plank position, hands under your shoulders, your back neutral, and your core tight, lift your right arm and touch your left knee. Do this 10 times.

Repeat the steps above involving the left arm and the right knee.

Ten reps for the left arm and ten reps for the right arm, that constitutes one set. Complete at least three.


The dumbbell chest press targets the pectorals, triceps, and deltoids, building muscle strength.
With your back and your feet flat on the floor, hold a dumbbell in each of your hands. Your elbows are bent.

Extend your arms. You can extend one arm at a time. Then back to the original position.

Do 12 reps per set. At least three sets per session would be enough.


You may do this exercise seated or in reverse fashion. It also strengthens the muscles in and around the chest.
For 30 seconds, press your palms together, arms extended.

Bend your elbows to the 90-degree position on your sides. This is the prayer position. Hold it for 10 seconds and release it.

Repeat 15 times.


This is one exercise that strengthens and tones a vast array of muscles, including those located in the shoulders, lower back and arms, but the main targets are the abdominal muscles. Do you want more squeeze on your abdomen? This is it.
On a plank position, palms flat on the floor, toes pointed to and touching the floor, palms and feet together, lift your right hand and right foot off the floor and step a foot to the right. Then back to the original position.

Do the same with the left hand-left foot combination. This is one full rep.

Repeat 10 times for one full set. Have three sets per session.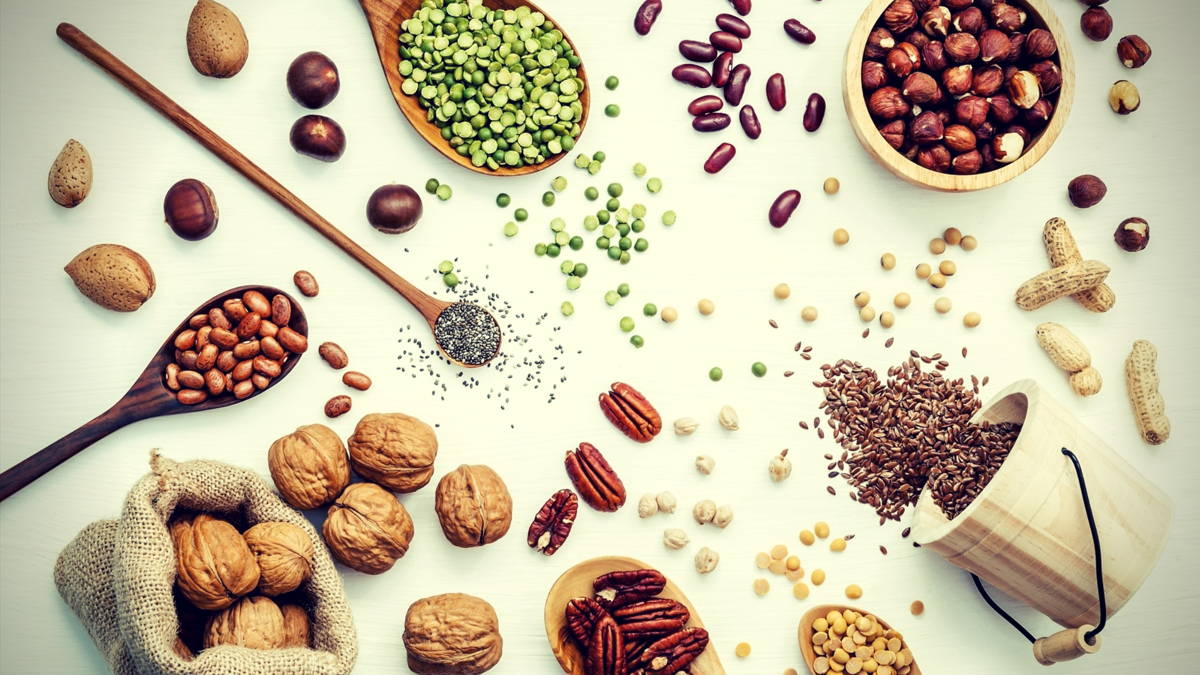 #4. Foods for Breast Enhancement

#4. Foods for Breast Enhancement


Along with exercises that promote the strengthening of chest muscles and boost lift, you may incorporate a change in diet. When choosing foods for this purpose, consider the hormones related to human female breast development.


The reproductive hormones present in cow's milk are similar to those that the human body has – prolactin, progesterone, and estrogen.
Consider also soy milk. It has isoflavones. Isoflavones have estrogen-like effects.


Brassicas and spinach can help in toning the shape of the breast. Brassicas, in particular, have chemicals that behave like estrogen.
Lignans are some of those chemicals. Kale is another vegetable containing lignans.


Have peanuts, cashews, and walnuts on the table. Crunchies and tortes will definitely add colors, variations, and sweetness to your regular meals, with the hope of an increased breast fullness to grace the dinner.
Nuts are rich in both amino acids and healthy fats that will also boost your brain and heart function.


Thinking about something that can invigorate your sex hormones? Manganese-rich foods are the way to go.
Manganese activates reproductive hormones. The mineral can be sourced in high amounts from marine items such as seaweed, shellfish, oysters, and prawns.


Boost your estrogen levels a step further by consuming flax seeds, pumpkin seeds, anise, and sunflower seeds. Incorporate sesame seeds, too.
These seeds are estrogen-boosting food items. Flax seeds for one have phytoestrogens, as well as soluble fiber and omega-3 fatty acids.
Several medical studies have touted the beneficial effects of Fenugreek apart from its potential as natural breast enlarger. Note that these studies aren't 100% conclusive and a lot of research still needs to be done.

Several medical studies have touted the beneficial effects of Fenugreek apart from its potential as natural breast enlarger. Note that these studies aren't 100% conclusive and a lot of research still needs to be done.

PUERARIA MIRIFICA
WHAT DOES THE RESEARCH SAY?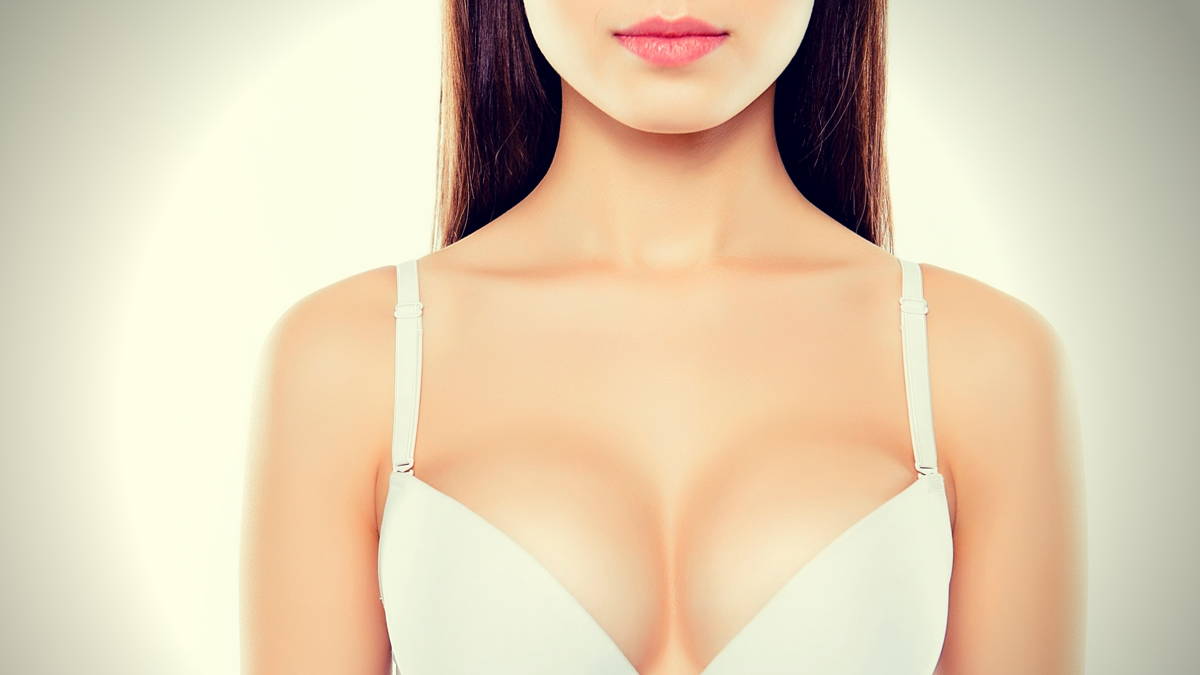 #5. Do the Bra Method – The Visual Way

#5. Do the Bra Method – The Visual Way


With the bra approach, you can do several things:
Padded bra

Techniques such as twisting your bra or tightening the straps
Try on different padded bras to find the right padding that works for your purpose. Your options are:
Foam/Silicone Rubber Padding – the most common type, effective and comfortable
Gel and Liquid Padding – gives a natural breast-like feel to the touch
Padded Bra with Pocket – allows removing of padded inserts
You can maximize your cleavage using other types of bra. You have two choices:
Demi Cup – These bras are cut lower and closer to the nipples, allowing more of the breasts to spill over the top
Push-up Bra – This bra has wires that run along the bottom of the breasts, providing lift and support and showing more cleavage than what you have there.
Or, you can simply do tricks with your existing bras.
One way for breast enlargement without surgery is to twist the bra at the center to bring the cups closer together. This will create an impression of a deeper cleavage and more massive breasts.
Another way is to tighten the straps. This works especially well with boobs that are a bit sagging.
The tightening of the straps will bring your breasts closer to your body while giving them a lift. Just be careful not to overdo it, or you'll hurt yourself.
All our products are researched backed and we spend countless hours reading through clinical
research to make sure our products do what we say they will.
That's why we assume all the risk and guarantee results or you have a 60 days money-back
guarantee.

Simply put, if our products don't work for you, let us know and we'll refund you
everything no questions asked.
*These statements have not been evaluated by the FDA. Products are not intended to diagnose, treat, cure or prevent any disease.
The information on this website has not been evaluated by the Food & Drug Administration or any other medical body. We do not aim to diagnose, treat, cure or prevent any illness or disease. Information is shared for educational purposes only. You must consult your doctor before acting on any content on this website, especially if you are pregnant, nursing, taking medication or have a medical condition.