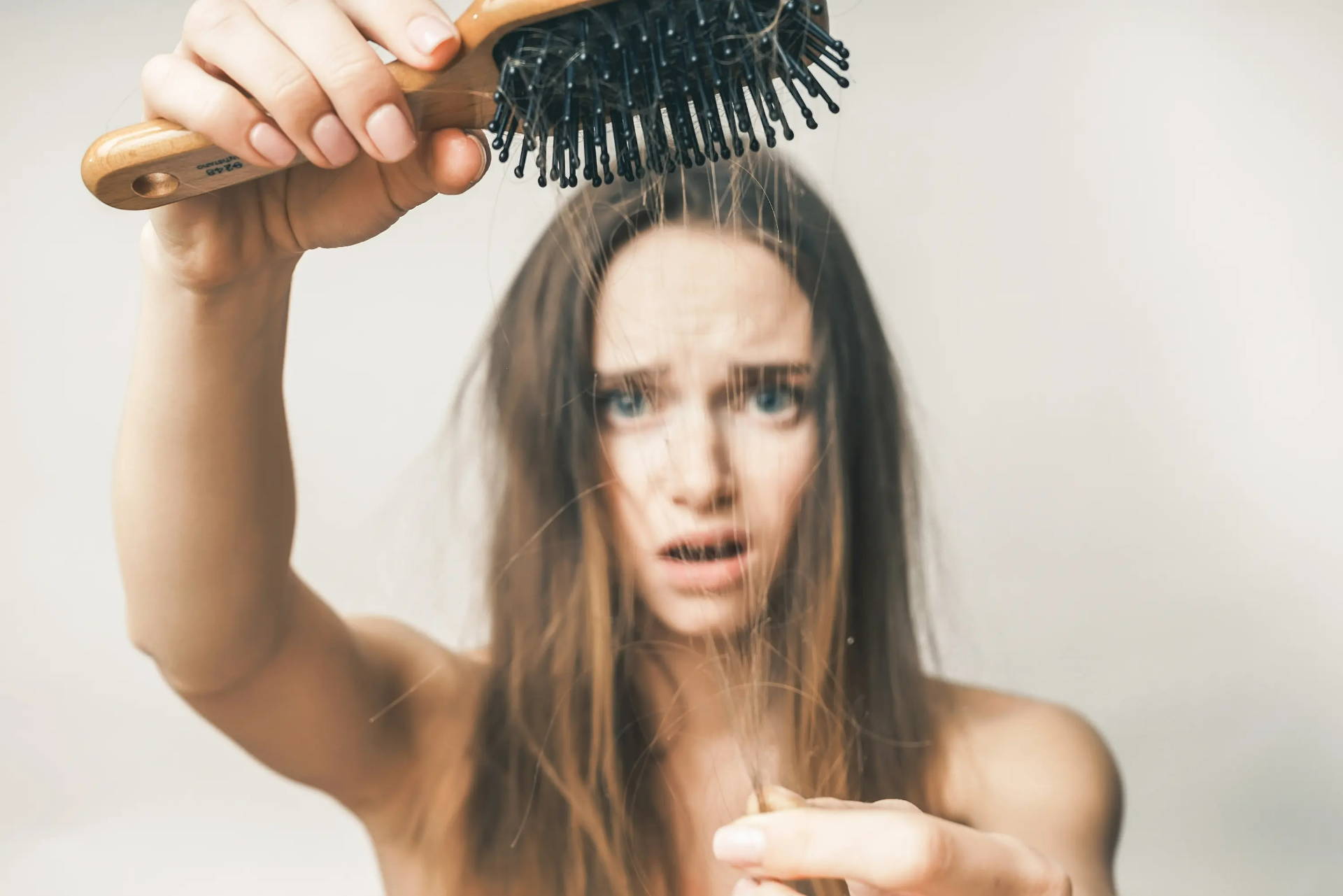 Effective Hair Loss Treatment Solutions for Thicker, Fuller Hair

Are you dealing with thinning hair, or trying to figure out the best way to keep yours looking its best? This article will walk you through many potential causes for baldness - from genetics to tension - as well as some proven tips for prevention and even intervention if necessary.
Let's fasten our seatbelts because we're going on an exciting journey to discover how the proper hair care can stop, even reverse hair loss, and give you thicker, fuller, and stronger locks.

Let's fasten our seatbelts because we're going on an exciting journey to discover how the proper hair care can stop, even reverse hair loss, and give you thicker, fuller, and stronger locks.

GLOWING SKIN GROCERY LIST
GLOWING SKIN GROCERY LIST


Hair loss isn't one-size-fits-all - everyone experiences it differently. Here are some causes that drive people's thinning strands:
Genetics: The hand you've been dealt by your DNA can play a significant role. If hair loss runs in your family, you might be more prone to it.

Hormonal Changes: Your hormones can have a huge effect on your locks. Events like pregnancy, menopause, or thyroid disorders could disrupt the balance and cause hair loss.

Poor Nutrition: Just like the rest of your body needs nutrition, so does your hair! Inadequate diets with very little nutrients or vitamin deficiencies can stop essential nourishment from reaching your mane.

Stress: The fast pace of this day and age takes its toll - chronic stress levels disrupt how often our mane grows normal cycle.
Getting an understanding of why we lose follicles is critical if we want to take back control over them. It's key that everyone learns what signs indicate potential warning bells because just like any fight, sooner action leads to better chances for success.
So as we move forward along our journey let's keep all these issues in mind – knowledge will give us strength when facing baldness head-on!
Until Special Offer Expires

100% Money Back Guarantee



When it comes to maintaining healthy hair, prevention is key. Fortunately, there are some simple lifestyle changes you can make that could help keep your mane looking luxurious and full of life.
Let's take a look at these proactive steps - plus an exciting breakthrough in nutritional science that just might revolutionize how we care for our hair.

Nurture Your Hair from Within with a Balanced Diet


It turns out what's happening on the outside often reflects what's going on inside us too – including when it comes to keeping those locks strong and vibrant!
Eating nutritionally balanced meals packed with essential vitamins and minerals can be incredibly nourishing for your follicles helping them grow stronger over time. Here's what you should include:
Protein: Your hair essentially consists of a protein called keratin. Make sure to get enough lean meats, fish, eggs, and plant-based sources like beans and nuts for it to stay strong.

Vitamins: Harness the power of vitamins A, C, D, and E. These essential nutrients help your locks grow healthy so indulge in a variety of fruits and vegetables or consider taking supplements if needed.

Minerals: Don't forget about minerals such as iron, zinc, and selenium – they're crucial too! They play a crucial role in hair well-being, so include foods such as spinach, nuts, and whole grains to nourish your locks from the inside out.

Manage Stress for a Happier Scalp


Stress can be a silent saboteur of both your mental well-being and hair health. High stress levels can disrupt your hair's natural growth cycle, leading to increased shedding.
Employ stress management techniques like yoga, meditation, or regular exercise to foster a harmonious environment for both your mind and your hair.

Establish a Hair Care Routine that Nurtures


Your daily hair care routine forms the foundation of prevention. Treat your hair with tender care, rewarding you with resilience and vitality. Here's a simplified guide:
Shampoo and Conditioner: Select products suitable specifically for one's own personal type (dry/oily) so you don't overdo washes or damage it chemically at the same time.

Heat and Styling: Minimize the use of hair dryers and styling tools, which can cause heat damage. When necessary, use protective products infused with Pueraria Mirifica to shield your hair from excessive heat.

Regular Trims: Schedule periodic hair trims to prevent split ends and breakage, ensuring your hair maintains its strength and overall health.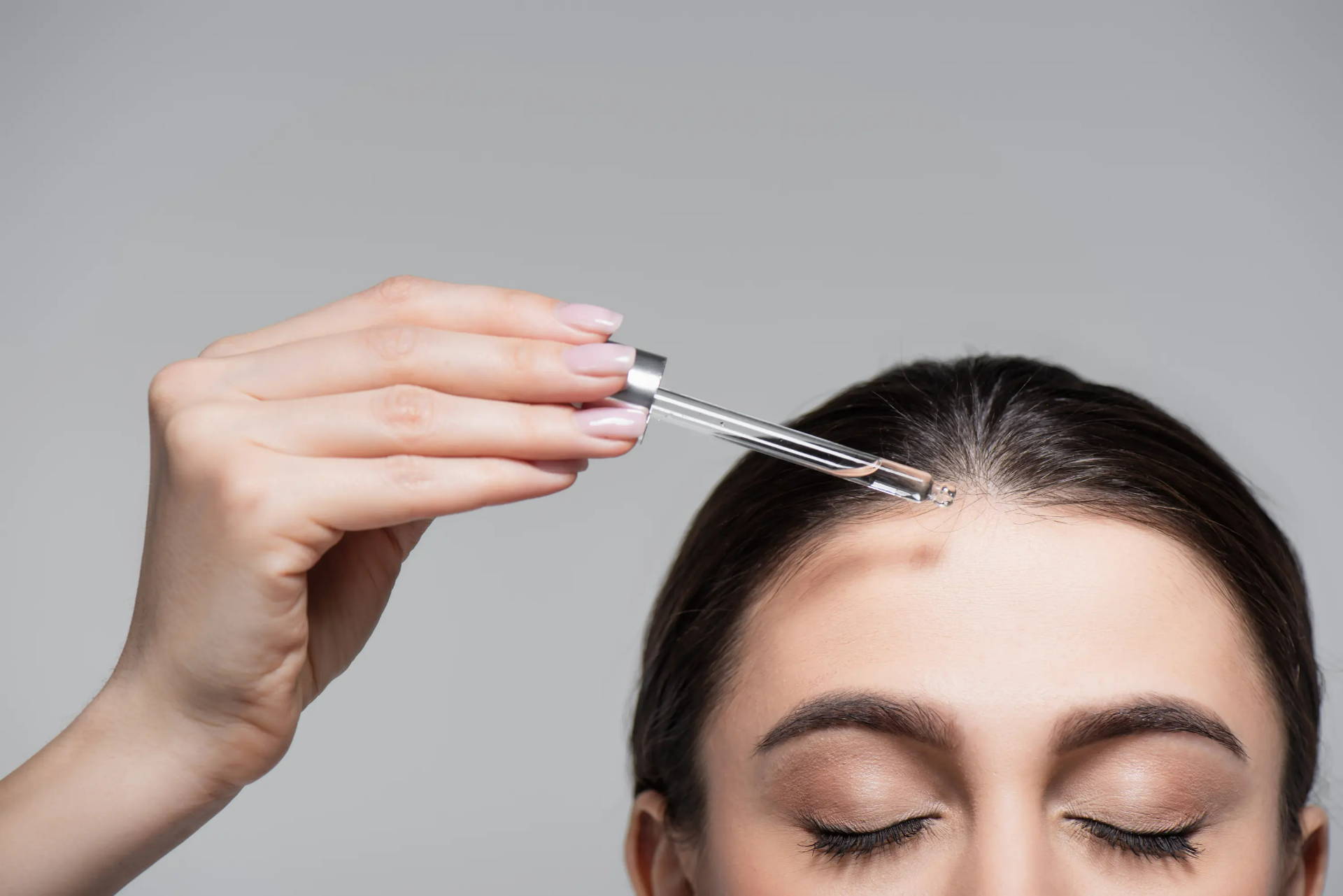 When it comes to tackling hair loss head-on, there's a diverse range of treatment options available to choose from. Whether you're looking for convenience, medical intervention, or natural remedies, this section will guide you through the possibilities.


Topical treatments offer a non-invasive way to address hair loss. These products are applied directly to the scalp and can help stimulate hair growth.
They typically come in the form of foams, shampoos, or serums. Some popular topical treatments include minoxidil, which is available over the counter, and other proprietary formulations. The key is consistent and regular application to see results.


For those who are after stronger remedies, prescriptive medicines could be a good way. Examples of these drugs include finasteride which aims at tackling the hormonal elements causing hair loss.
But you should employ them only if guided by your healthcare practitioner as they may bear some unfavorable consequences.


If an individual wants a more permanent solution then going for a hair transplant surgery might turn out to be helpful.
It's also another surgical choice that people consider when it comes to drastic measures in treating hair loss issues; however, it requires proper medical guidance and one has to deal with all types of risks associated with such serious operations.
During this procedure, hair follicles are collected from regions of the scalp that have strong hair growth (usually at the back or on either side) and transplanted to spots with thinning out or balding.
This technique provides long-term outcomes but it's extremely important to consult a certified surgeon to decide if you're an appropriate applicant

Pueraria Mirifica as Natural Remedy


If you prefer a more holistic approach, there are several natural remedies believed to help with hair loss. These can include essential oils, scalp massages, dietary supplements, and lifestyle changes.
You can further boost the health and vitality of your hair by incorporating Pueraria Mirifica into your daily hair care routine. This plant, hailing from Southeast Asia, is known for its remarkable estrogen-like properties.
Although it is well known for its ability to improve the appearance of your skin, research suggests that the phytoestrogen components in it may also improve the quality of your hair. This innovative finding has the potential to completely alter the way you treat your hair.
While natural remedies may not yield immediate results, they can contribute to overall hair health and may be worth exploring in conjunction with other treatments.

Unlocking Lustrous Locks: Your Journey to Fuller Hair


In our pursuit of beautiful locks, we have delved into the complexities of balding – uncovering its secrets related to prevention as well as management. Our mane are like an everyday crown that everyone understands how important they are!
From discovering factors responsible for losing strands to making vital lifestyle changes such as maintaining balanced nutrition, managing stress levels, and following a nourishing hair care regimen; you've become aware of facts while also having tangible steps ahead.
We've even brought forward Pueraria Mirifica which is known metaphorically from Southeast Asia but this plant has properties similar to estrogen hormone thus capable enough to revolutionize your haircare needs too!
As you continue your path to hair restoration and vitality, each step brings you closer to confident, radiant hair.
Your hair is your canvas, and with the right tools and knowledge, you can craft lush, voluminous locks. Say goodbye to hair loss concerns and embrace the journey to hair that's thicker, fuller, and undeniably yours. Your crown awaits; wear it with pride and confidence.
The best source of this all-natural supplement is the Mirifica Science brand with an established reputation when it comes to providing high quality supplements for hair loss and other treatments in both men and women.

The best source of this all-natural supplement is the Mirifica Science brand with an established reputation when it comes to providing high quality supplements for hair loss and other treatments in both men and women.

PUERARIA MIRIFICA
WHAT DOES THE RESEARCH SAY?
PUERARIA MIRIFICA
WHAT DOES THE RESEARCH SAY?

Sources of Pueraria Mirifica Supplement

Sources of Pueraria Mirifica Supplement


In the United States, Pueraria mirifica is sold as dietary supplement in the form of soft gel, tablet, and capsule. You can find it in many stores where supplements are sold.
There are no strict regulations in dietary supplements in the United States so it's always better to be cautious about the different brands available. Supplements vary in content and quality while some ingredients are not included in the label. You can purchase Pueraria Mirifica capsules and serums depending on your condition.
But above all, we encourage you to consult your doctor before taking any supplements in order to avoid harmful side effects, especially if you're also taking other medications at the same time.
Check out our products and click on the link if you want to enjoy all-natural and safe ingredients to help you treat hair loss. After all, your hair is your crowning glory which deserves nothing but the best.
All our products are research-backed. We spend countless hours reading through clinical
studies to make sure our products do exactly what we say they will.
That's why we assume all the risk and can guarantee you'll see results. Otherwise, you have a solid 60 days money-back guarantee on your purchase.

Simply put, if our products don't work for you, just let us know and we'll refund you everything. No questions asked.
*These statements have not been evaluated by the FDA. Products are not intended to diagnose, treat, cure or prevent any disease.
The information on this website has not been evaluated by the Food & Drug Administration or any other medical body. We do not aim to diagnose, treat, cure or prevent any illness or disease. Information is shared for educational purposes only. You must consult your doctor before acting on any content on this website, especially if you are pregnant, nursing, taking medication or have a medical condition.